Get ready for the future of travel with these handy tips
From trends and technologies to consumer behaviours and habits, the world of travel is constantly evolving. Recently, the COVID-19 pandemic, a backdrop of global instability and growing concerns around climate change have redefined how, where and why we travel.
How will we experience the world a few years from now? Go forth and embrace the future of travel with these tips.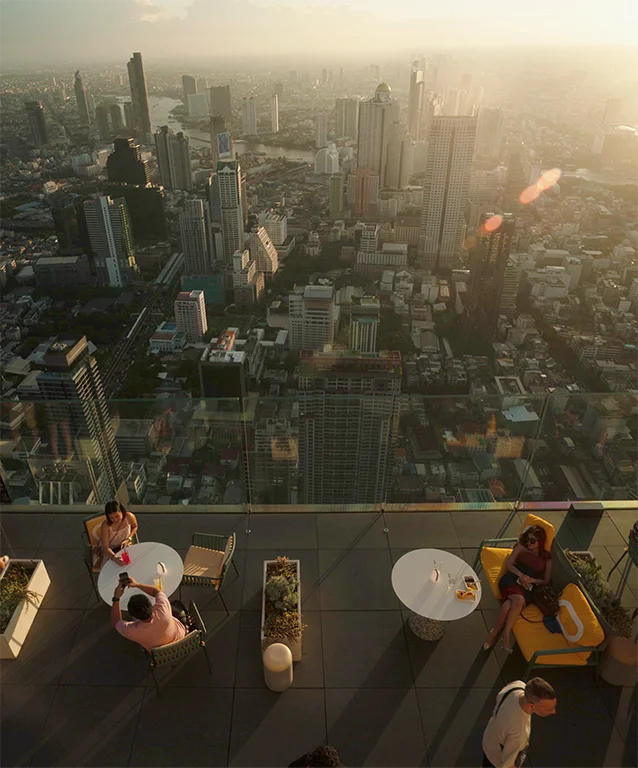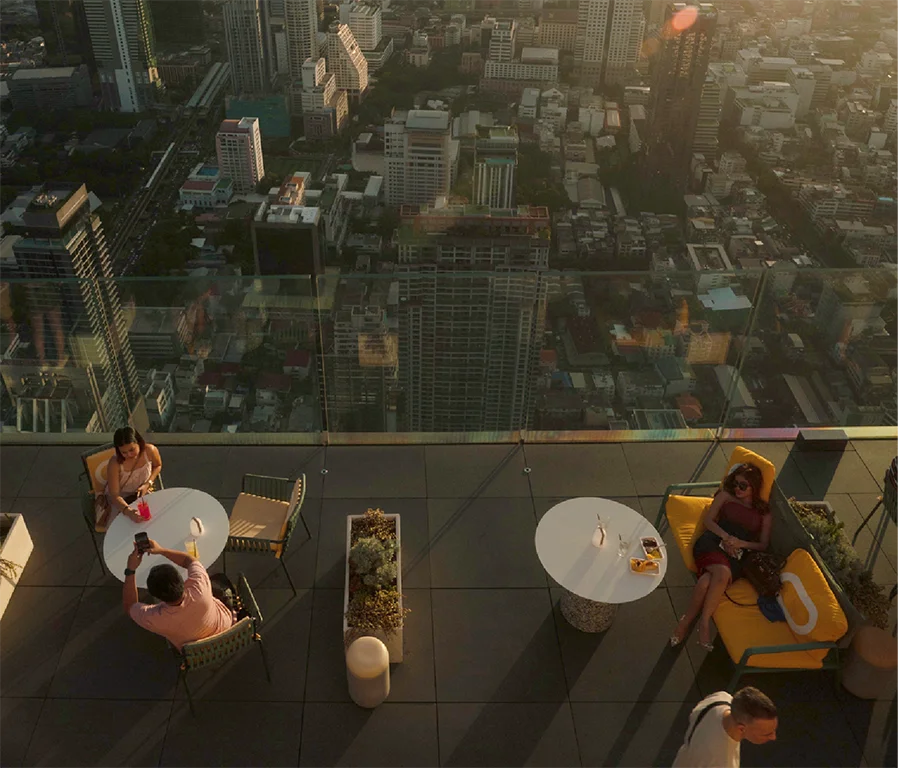 "There's no denying that social media plays a massive part in our travels these days."
Make more conscious travel decisions
Sustainability has become top of mind for many consumers. "As a traveller these days, it's important to think more sustainably – from the activities you do to the places you stay and even the restaurants you eat at," Eric says. "If we want to keep travelling for generations to come, we need to treat the planet well."
According to Booking.com's latest Sustainable Travel Report, 76% of global consumers said they would like to travel more sustainably. In addition, 74% want companies to offer more environmentally friendly travel choices.
While the onus is on brands to green their offerings, consumers also can – and should – make more conscious travel decisions. This means considering the impact of your travel choices and educating yourself about your destination. For instance, always try to choose places – from attractions to accommodation options – that are environmentally and socially responsible. Also, are you able to refrain from contributing to overtourism by going off the beaten track where possible?
Support local businesses
In the same vein, it's important to give back to the communities you visit. Start by supporting local businesses whenever possible – be it a family-run guesthouse or an independent cafe. Doing so boosts the local economy and protects livelihoods; it's also better for the environment as products typically don't have to be transported over long distances.
"I personally like to check out mom-and-pop shops as you're directly impacting the local economy and you get to buy things that aren't mass produced," Eric says. "What's more, local chefs always have an eye on the freshest ingredients in the market, and they know what's in season and what's not."
Likewise, travel blogger and GoPro India ambassador Sharanya Iyer (@trulynomadly), who recently travelled to Surabaya with Booking.com, highly encourages travellers to support local businesses. "My time in East Java was filled with epic adventures, all made possible thanks to the local guides who took me to Mount Bromo to catch the sunrise, to the colourful village of Jodipan, to the Tumpak Sewu Waterfall and more," she says. "There's no better way to explore a new destination than through the eyes of a local, who have unique perspectives of the places they've grown up in."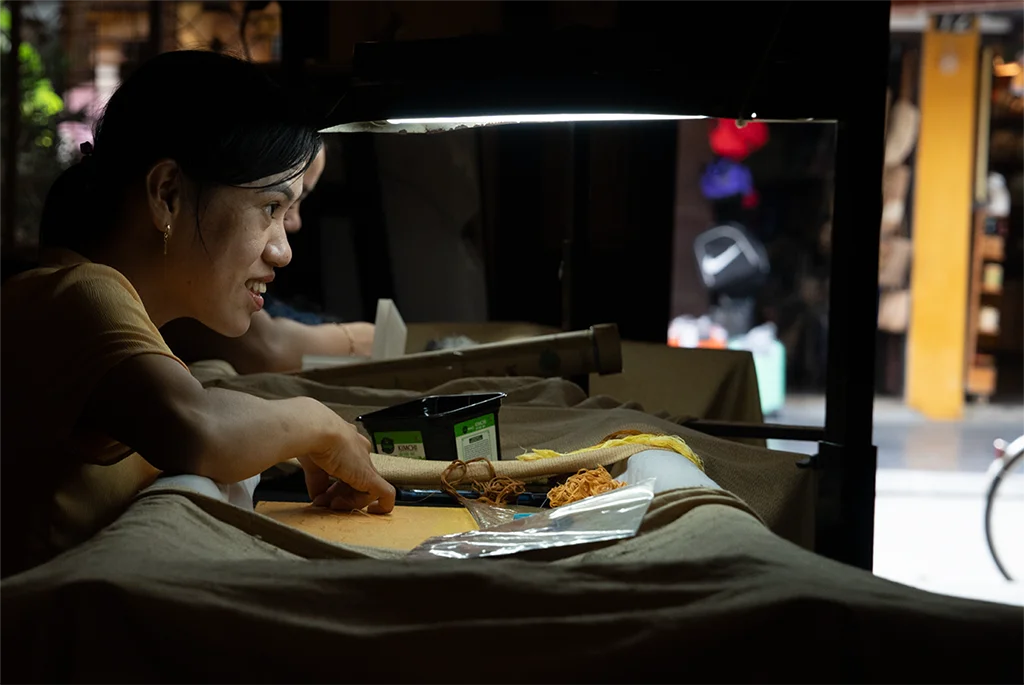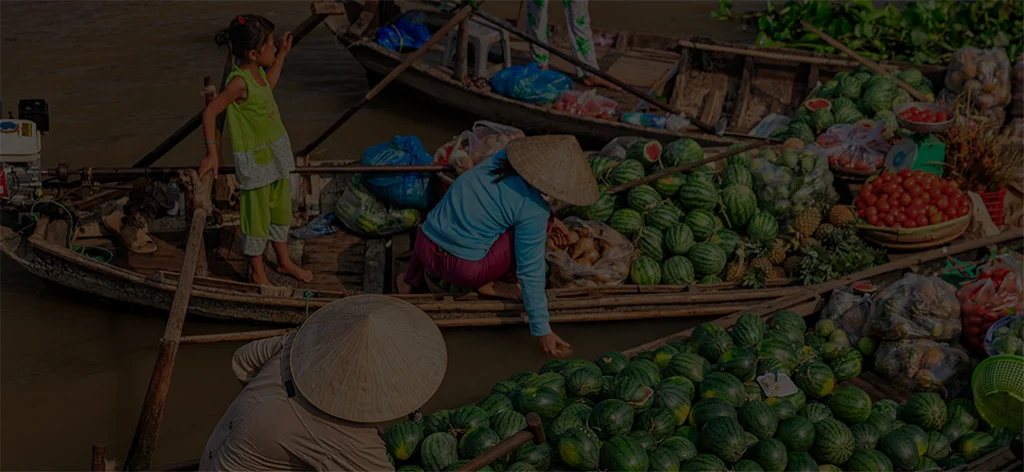 "If we want to keep travelling for generations to come, we need to treat the planet well."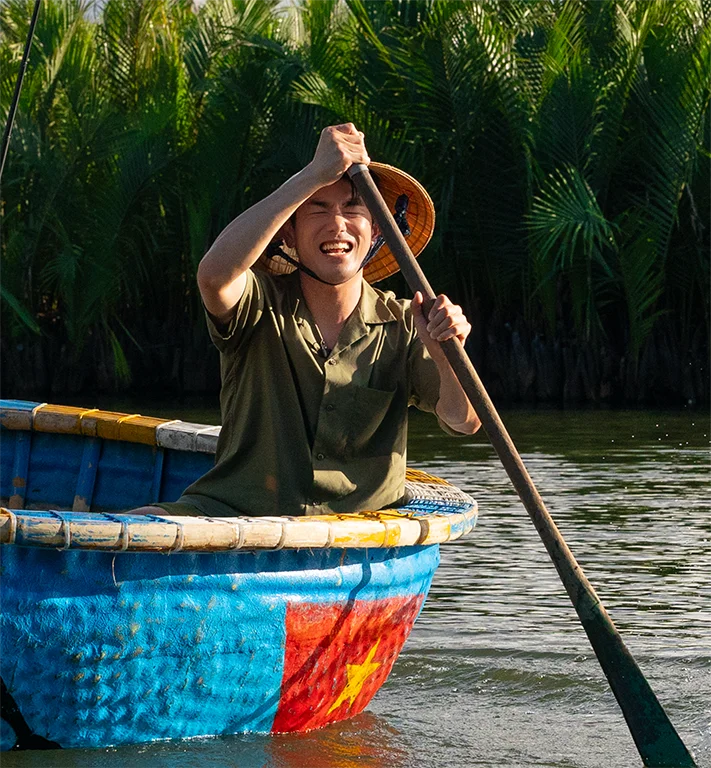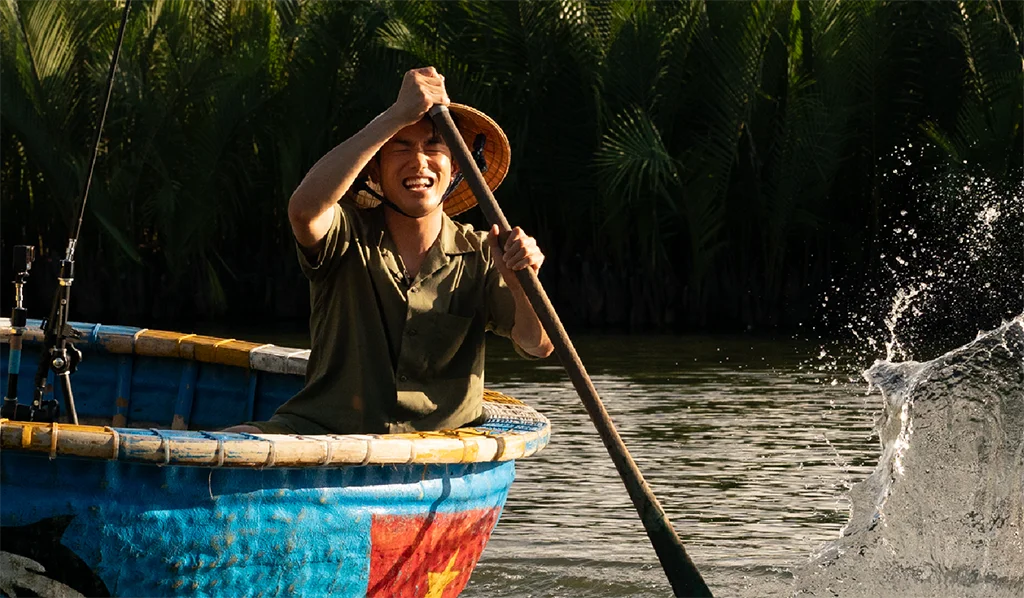 Step outside of your comfort zone
While travel is often associated with rest and relaxation, it's also a great way to expand your boundaries. Indeed, according to Booking.com's 2023 Travel Predictions, 73% of global respondents want to experience "out of comfort zone" travel that pushes them to the limit.
On your next trip, consider exploring lesser-known places, immersing in unique cultural experiences or trying out adventurous activities, as Eric did in Hoi An with underwater walking. Of course, even everyday activities can broaden your horizons. "I think the charm of overseas travel is that the day-to-day becomes special. For us, taking public transport in a new destination is a way to step out of our comfort zone, as the signs and directions are in a foreign language we may not be familiar with," says Japanese content creators Yuki and Kyoka (@futaritrip_travel), who recently travelled to Taiwan with Booking.com.
In addition, while solo travel might seem daunting, it can prove immensely rewarding, especially when it takes you on a journey of self-discovery. "Travelling with friends is always a good time, but there's also something great about discovering a new place alone," Eric shares.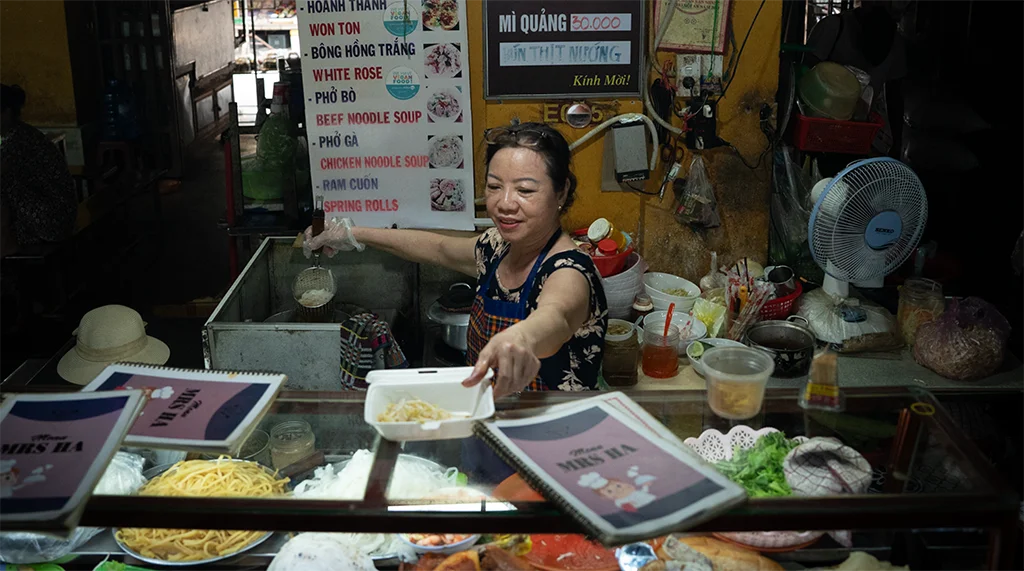 Embrace new technologies
From navigating a new city using Google Maps to learning foreign phrases via Duolingo, technology has dramatically changed the way we travel. "And what about the 'gram? There's no denying that social media plays a massive part in our travels these days – from using it for research to sharing memories with people," Eric says.
Also, online travel platforms have helped to streamline the trip planning process. For instance, at Booking.com, we're striving to become a one-stop solution for all of your travel- related needs – from accommodation and flights to attractions and beyond. What's more, we harness smart, data-powered predictive technologies to offer services based on your preferences and past choices, so you'll always see recommendations that are tailored to you.
This all means that our customers can book every aspect of their vacation entirely through our easy-to-use website or mobile app, without having to visit multiple sites or service providers – resulting in a seamless, end-to-end travel experience. Are you ready to get started?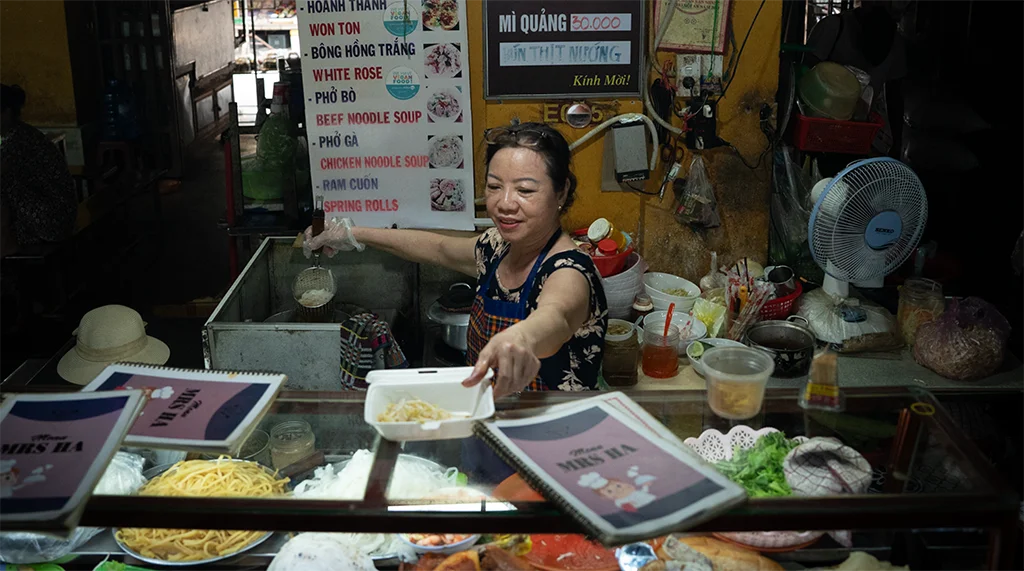 Eric's travel tips
Eric's travel tips
…on overcoming jet lag
"I try to land in my destination as early as possible and then stay up as late as possible so I can reset for the following day. I also drink a lot of water, and pack vitamins and sleep aids."
… on what to pack
"I'm an overthinker and an overpacker, but I don't want to be caught unprepared. My travel essentials include face masks, hand cream, lip balm and a solid neck pillow. I also always pack my own compressible pillow for the hotel, running shoes, swim shorts and goggles – honestly, you just never know when you'll need them!"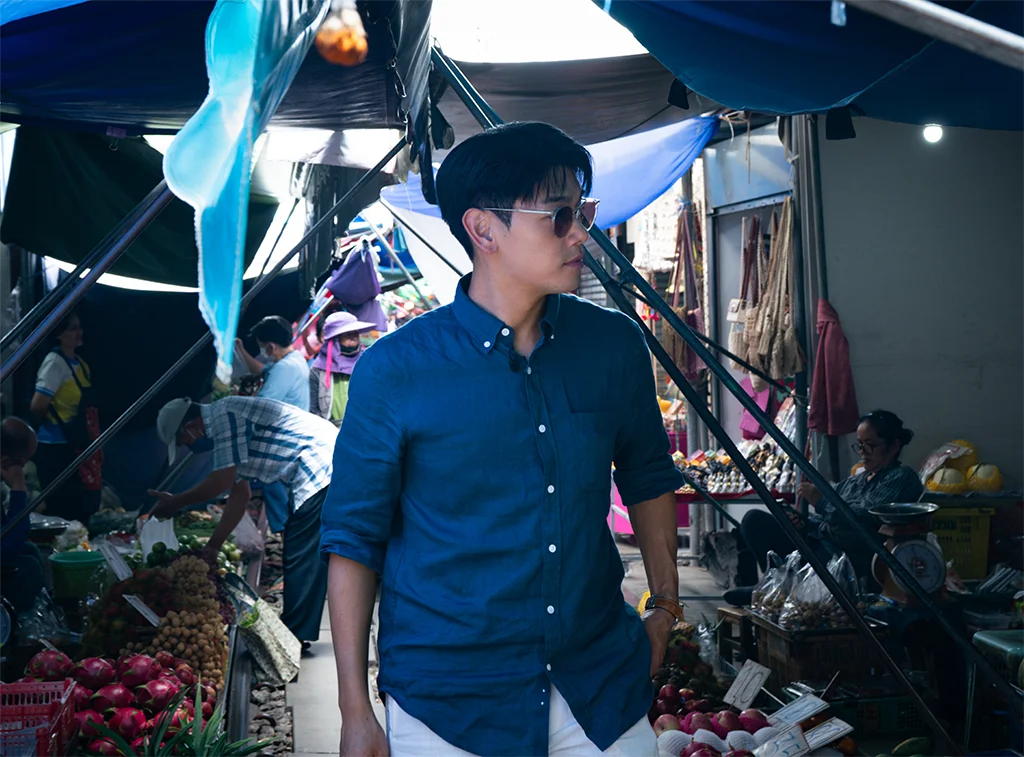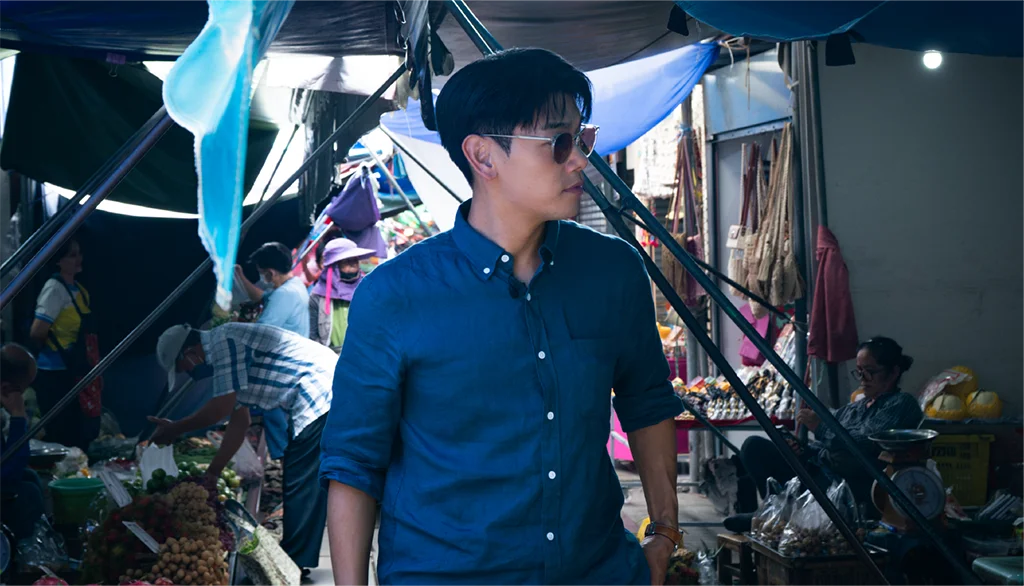 Travel Eric's way in…
Historic Hoi An
Experience the city from a different vantage point, whether it's riding a traditional basket boat or exploring the Ancient Town on two wheels.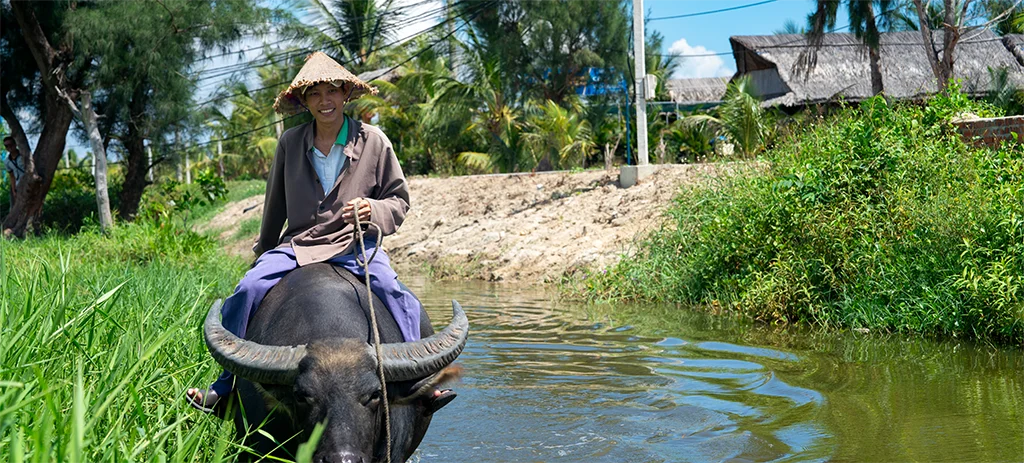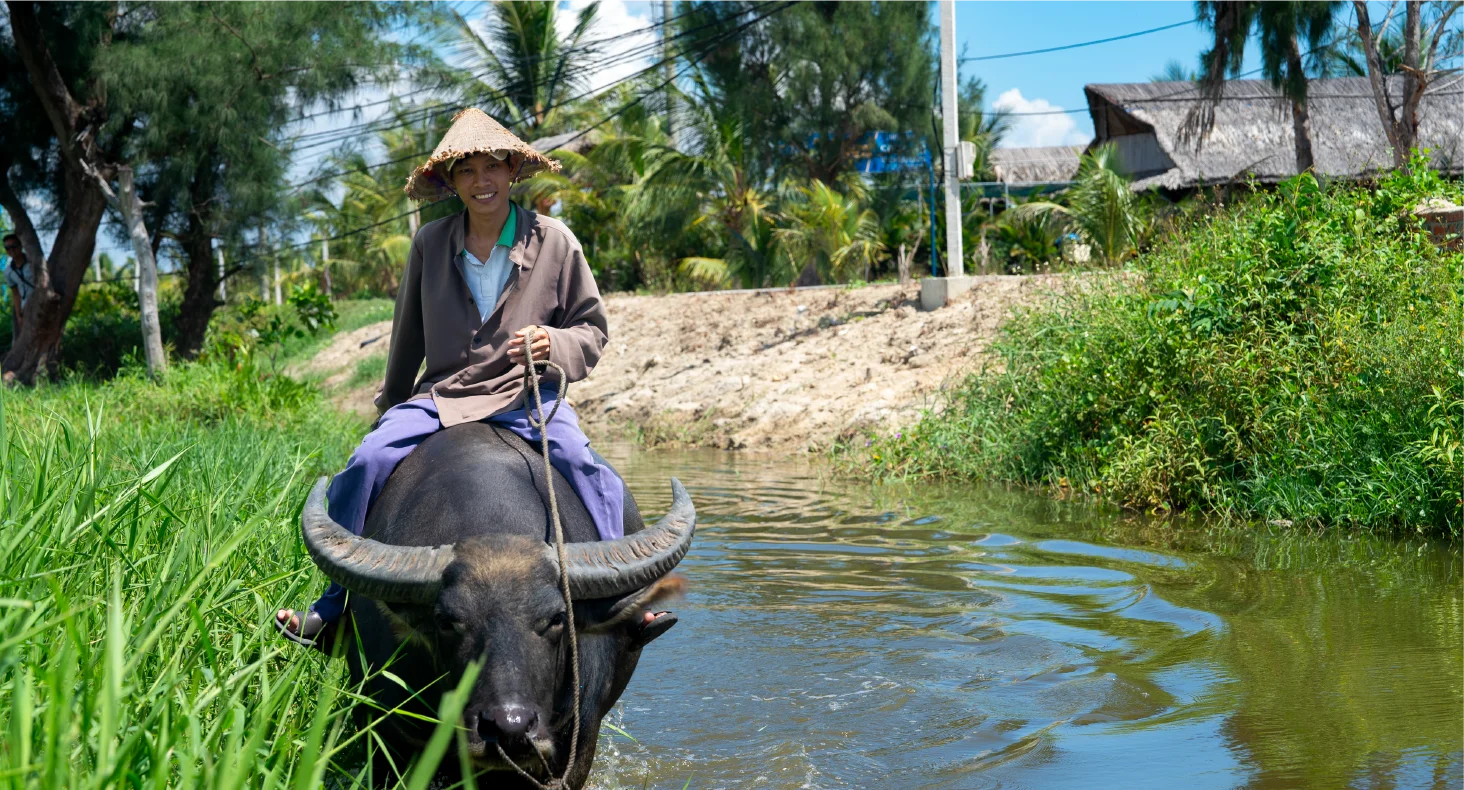 Vibrant Bangkok
Soak up the sights and sounds of the Thai capital with Eric as he samples decades-old soups, ventures up sky-high observation decks and more.