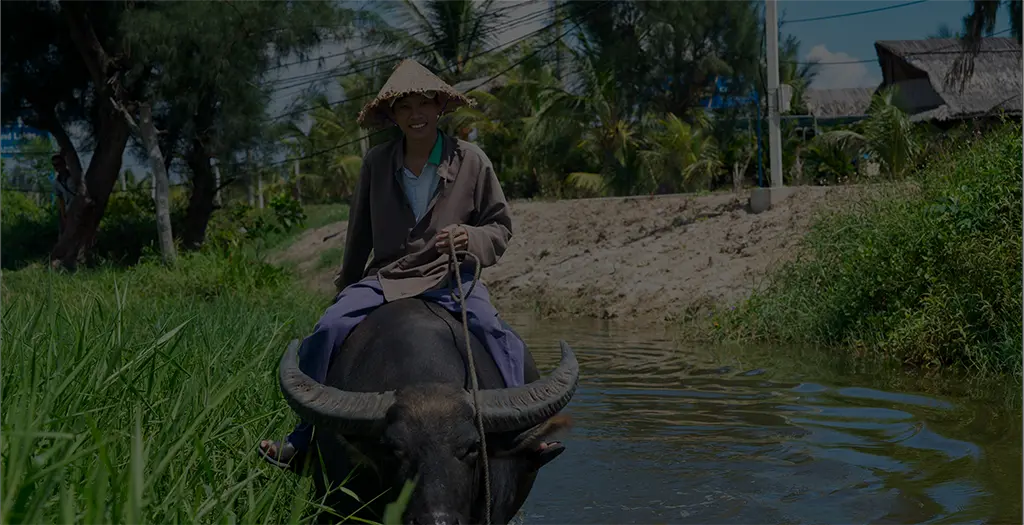 Travel Eric's way in…
Historic Hoi An From white-sand beaches to ancient bridges and cobbled streets, there's plenty to see and do in the City of Lanterns
From white-sand beaches to ancient bridges and cobbled streets, there's plenty to see and do in the City of Lanterns
What first comes to mind when you think of Vietnam? For Eric, it's the endless possibilities for discovery. "I get a buzz whenever I think of Vietnam," he says. "It's such an underexplored destination, and I haven't been able to see much of it yet."
Here, join Eric as he checks out the historic city of Hoi An, a former trading port on the central Vietnamese coast. "The appeal of Hoi An is that there's history and there's culture, but if you just want to hang out by the beach, you can also do that. There's something for everybody in Hoi An, and you can be as active or as lazy as you want – that's what makes it so attractive," he says. "I'm here to explore the sights, get my senses overwhelmed and have a good time!"
Discover some of Eric's favourite things to do in Hoi An below.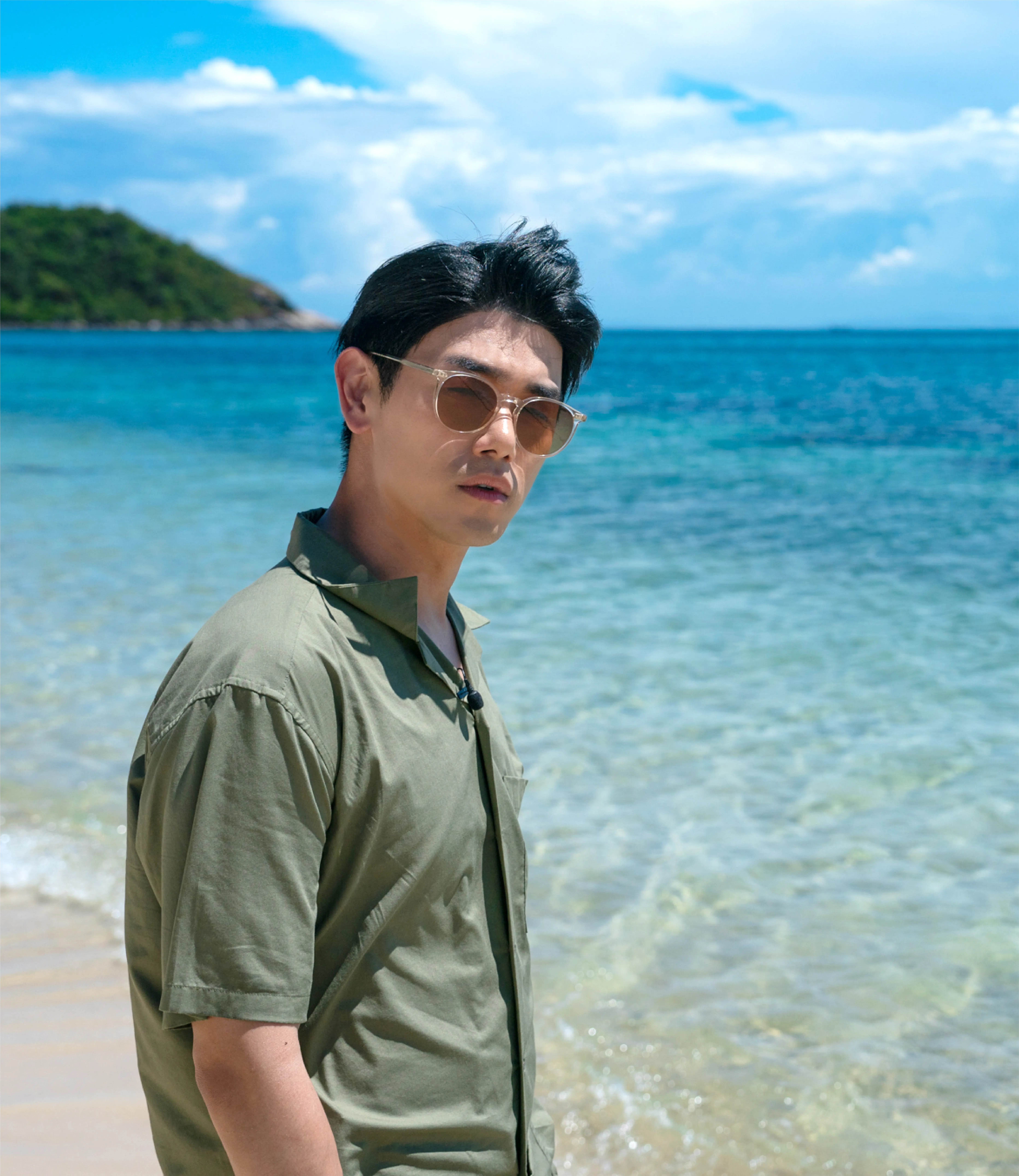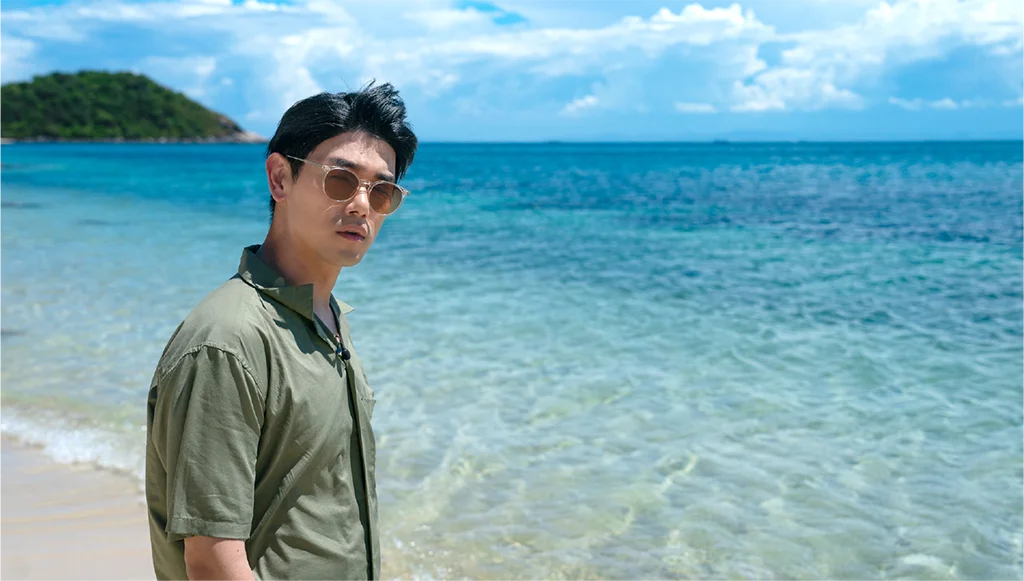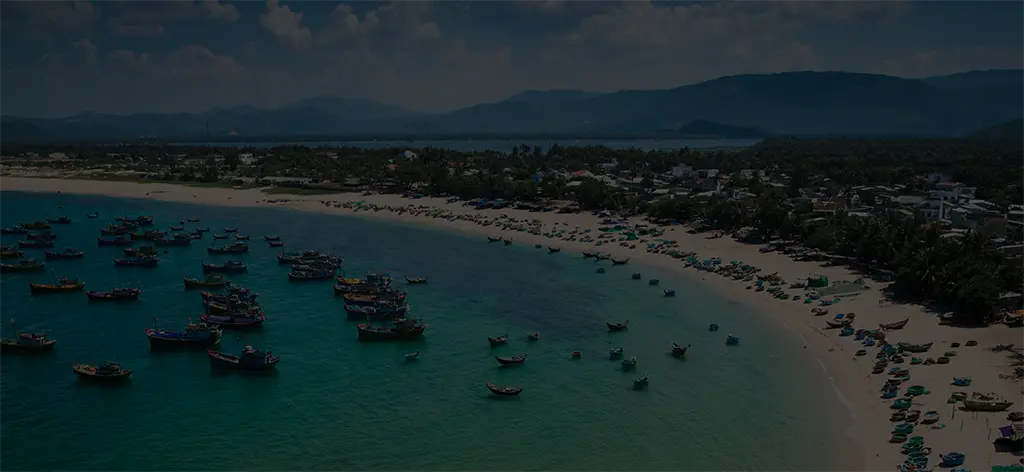 "There's something for everybody in Hoi An, and you can be as active or as lazy as you want – that's what makes it so attractive." Discover some of Eric's favourite things to do in Hoi An below.
Take a spin on a basket boat
When in Hoi An, be sure to hit the water in a thúng chai or basket boat, a circular vessel often made by hand using strips of bamboo. "I've read that they have been around for hundreds of years and are mainly used by local fishermen," Eric shares. "As well as being handy when catching fish, they're also a cheap and simple way to travel – and something that's pretty fun too!"
The best place to try riding one of these circular vessels is the Bay Mau Coconut Forest, located around 7 km from the centre of Hoi An. Here, visitors will meander through lush coconut groves on a basket boat, listen to riveting tales about the forest and even try crabbing the traditional way using bamboo poles.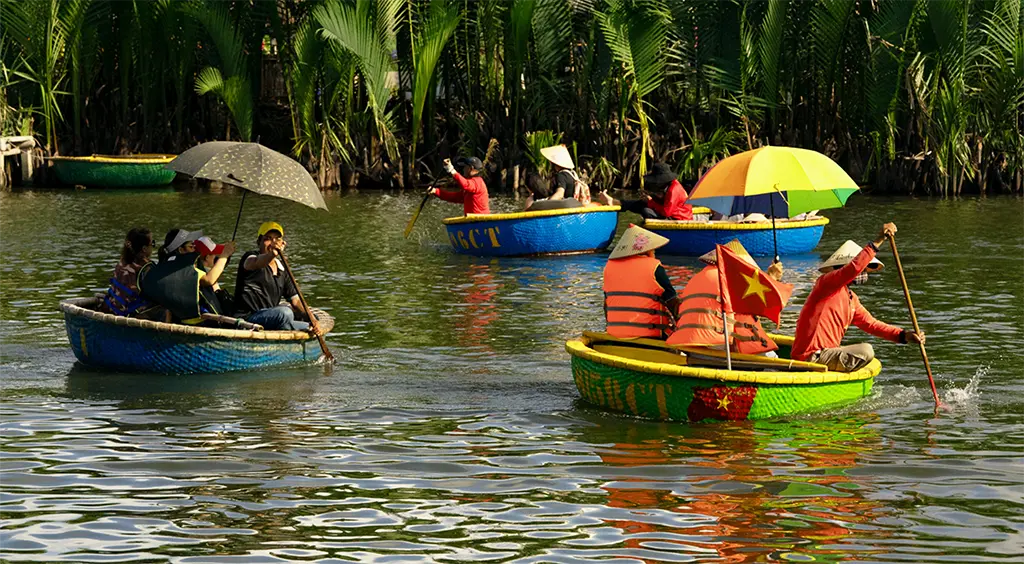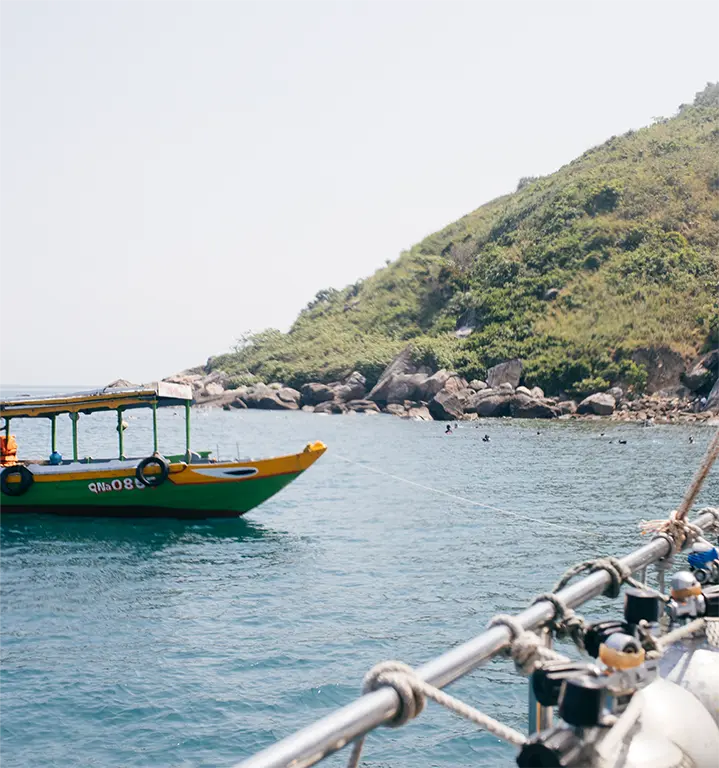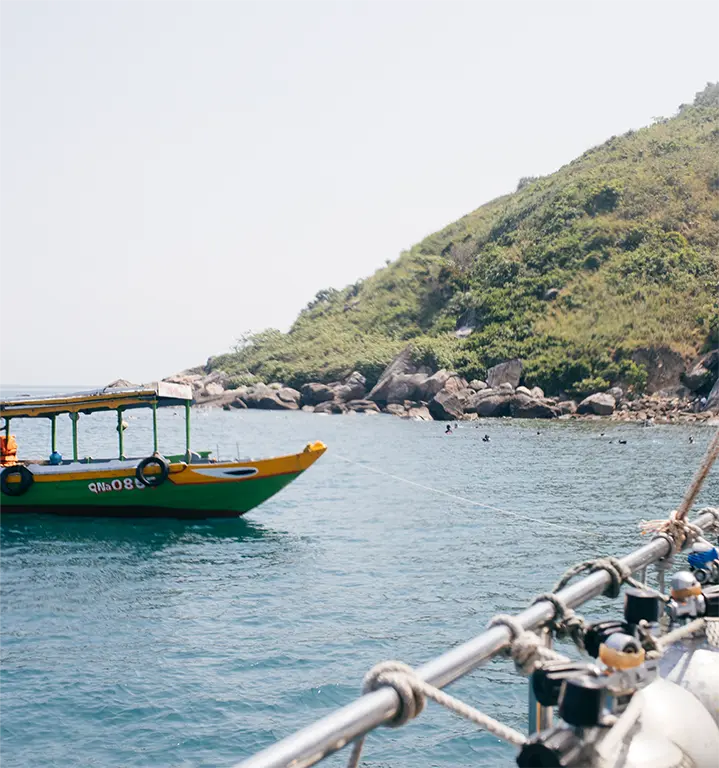 Visit the Cham Islands
For an alternative water-based activity, take a day trip to the Cham Islands off the coast of Hoi An, which can be reached via a quick 30-minute speedboat ride. "It's quite the contrast to Hoi An. It's so peaceful and quiet – all you hear are the waves, and every once in a while, a boat going by," Eric enthuses. "Plus, the water is beautiful and perfect for swimming."
Other popular activities here include snorkelling and diving – the islands' waters are, after all, home to hundreds of marine species and a colourful array of coral reefs. You can even try a novel activity called underwater walking, which essentially involves walking along the seafloor while wearing a helmet fed with fresh air. "This is a really cool experience – I would say it might even be better than scuba diving. I've never seen anything like this before!" Eric says.
There's plenty to do on land as well. Lounge on the many white-sand beaches, go birdwatching (remember to bring a pair of binoculars) or check out the sleepy fishing village of Bai Huong for a taste of local life.
Traipse around the Ancient Town
Of course, it's a must to explore Hoi An's picturesque Ancient Town – be it on a guided walking tour or by bike. Many hotels, guesthouses, restaurants and cafes in Hoi An offer affordable bike rentals. Plus, motorised vehicles are banned from entering the historic district, making it a breeze to get around on two wheels.
Inscribed on the UNESCO World Heritage List since 1999, the Ancient Town is known for its cobbled streets criss-crossed with canals, as well as its charming blend of European and Asian architectural styles. "Places like these – where you get to see architecture and history and culture – are actually quite magical," Eric reflects.
Top attractions here include the Japanese Bridge (Chùa Cầu), an ornate 17th-century structure constructed from red lacquered wood and stone, and The Old House of Phung Hung, a historic home filled with antiques. "The Ancient Town is so beautiful, so it's super important that we preserve and respect it," Eric says.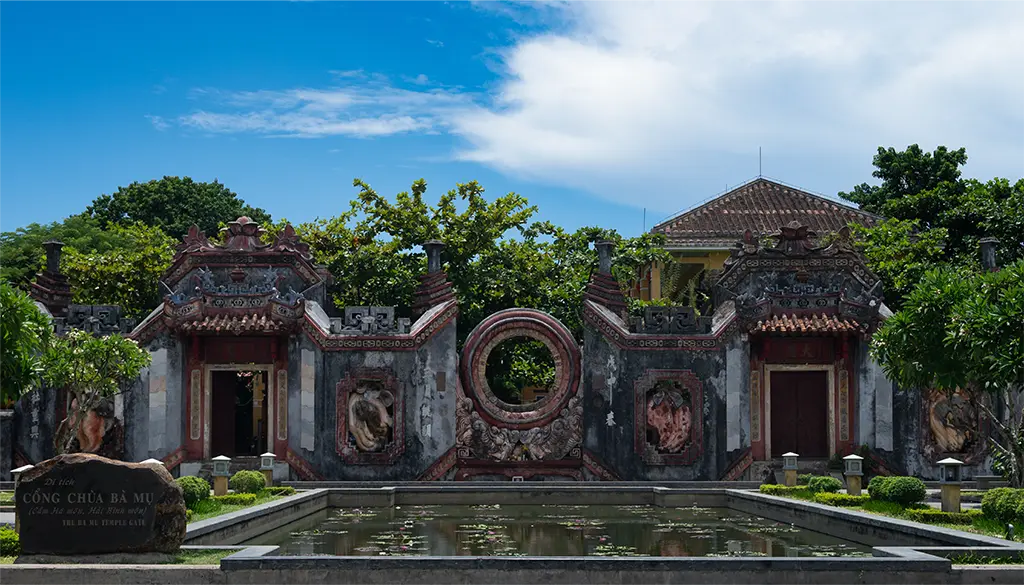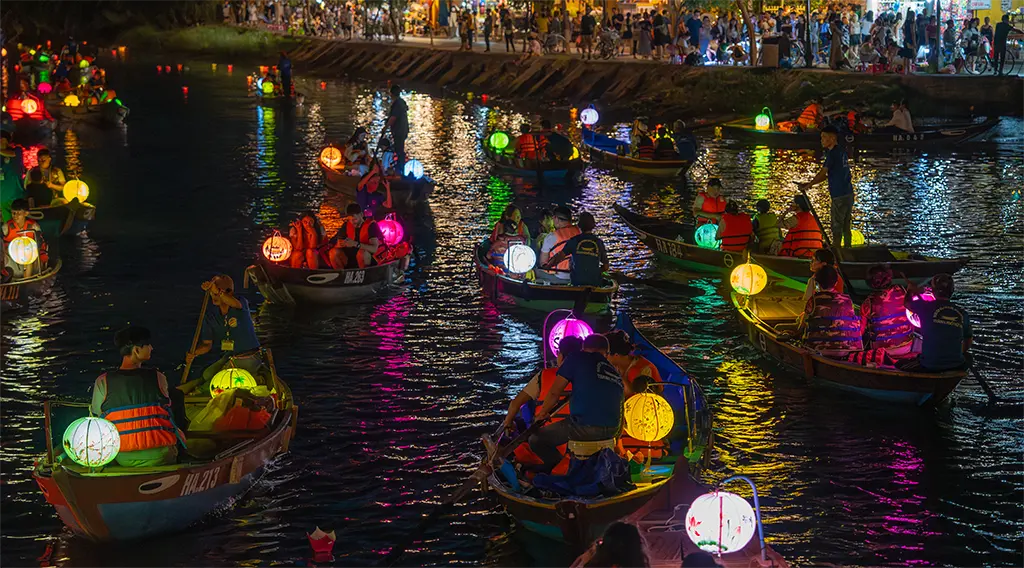 Check out the city's famous lanterns
When night falls, Hoi An's lanterns – thousands upon thousands of them – light up. "After chatting with the locals, I've learnt that lighting a lantern has great spiritual meaning. It's a prayer for luck and peace not only for yourself, but also for your loved ones," Eric shares.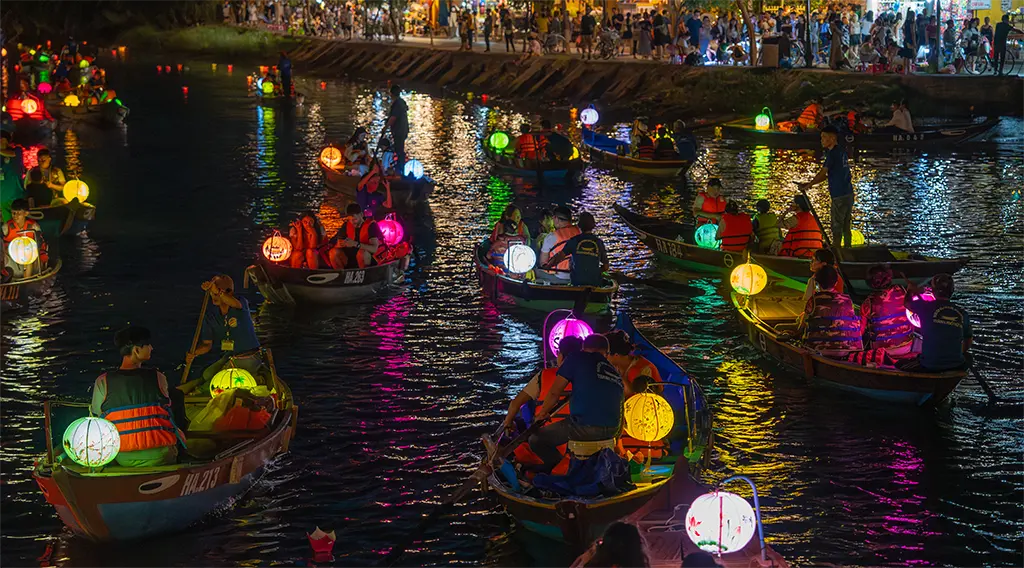 One of the best places to admire these lanterns is Nguyen Phuc Chu Street, which is lined with paper lanterns in an assortment of colours and patterns. Want to take home a lantern of your own? Sign up for a lantern-making class or head to Nguyen Hoang Night Market, where you'll find several stalls selling beautiful handmade creations.
If you can, time your trip to Hoi An to coincide with the Lantern Festival, which takes place on the 14th day of each lunar month. During the festival, hundreds of people come together to float paper lanterns down the Thu Bon River. Plus, all electric lights are switched off and the Ancient Town is solely lit by lanterns and candles, making for a truly magical sight.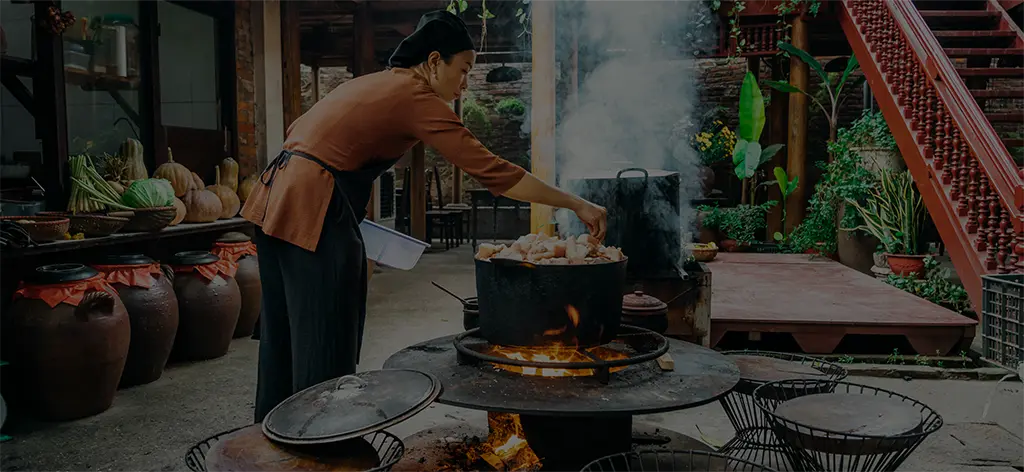 A culinary journey through Hoi An Sample the best dishes that Hoi An has to offer
The best way to get a taste of any destination – both literally and figuratively – is by sampling its unique gastronomic offerings, as Eric attests. "I love food! I eat too much and have a difficult time knowing when to stop," he laughs. "As a foodie, one of my favourite things is exploring new restaurants and cuisines. When you travel to a new place, it's really important to try traditional dishes that have been passed down over the years."
In Hoi An, travellers will discover varied culinary influences from China, Japan and France and more, thanks to the city's history as a trading port. And while there's no shortage of restaurants doling out Vietnamese classics such as phở (rice noodle soup) and bánh mì (baguette sandwiches filled with savoury ingredients), you'll also find local specialties such as cao lầu – thick, chewy rice noodles topped with slices of spicy barbecued pork, fresh greens and croutons.
"I'm ashamed to say that I don't know very much about Vietnamese cuisine. There are so many other dishes to try, and I really want to explore more of Vietnam's food," Eric says. From traditional hole-in-the-wall eateries to modern, sustainability-minded restaurants, discover some of the best places to eat in Hoi An below.
Madam Khanh
Eric counts bánh mì among his favourite Vietnamese foods. While these moreish sandwiches originated in Saigon in the 1950s during French colonial rule, they have since become a beloved staple across Vietnam.
Some of the best bánh mì in Hoi An can be had at Madam Khanh, a no-frills eatery that has been serving hungry customers for over 30 years. Sink your teeth into a crispy baguette stuffed with fillings such as roast pork, chicken, sausages, pâté and fried eggs; vegetarian options are available too.
115 Trần Cao Vân, Phường Minh An
Cao Lầu Không Gian Xanh
When in Hoi An, it's a must to sample the beloved local specialty known as cao lầu (pronounced "cow low"). Translating as "high floor", cao lầu was once reserved for the wealthy – those who dined on the higher floors of restaurants. Today, it's a ubiquitous dish enjoyed by locals from all walks of life.
Get your cao lầu fix at Cao Lầu Không Gian Xanh, an open-air restaurant in the Ancient Town adorned with paper lanterns and shaded by trees. Here, you can tuck into thick, juicy slices of barbecued pork sitting atop a bed of delightfully chewy noodles, alongside other dishes such as bánh bao bánh vạc (dumplings shaped to look like flowers).
687 Hai Bà Trưng, Phường Minh An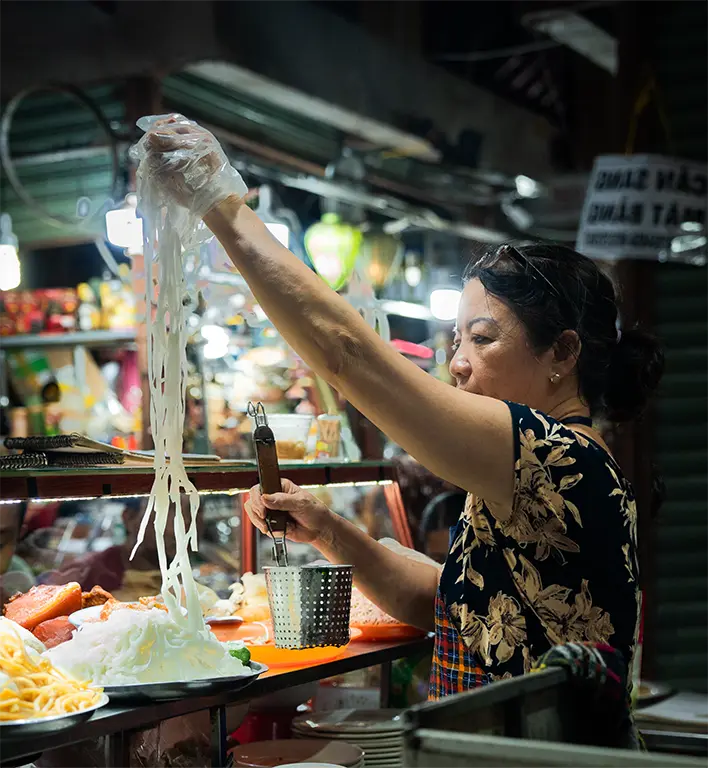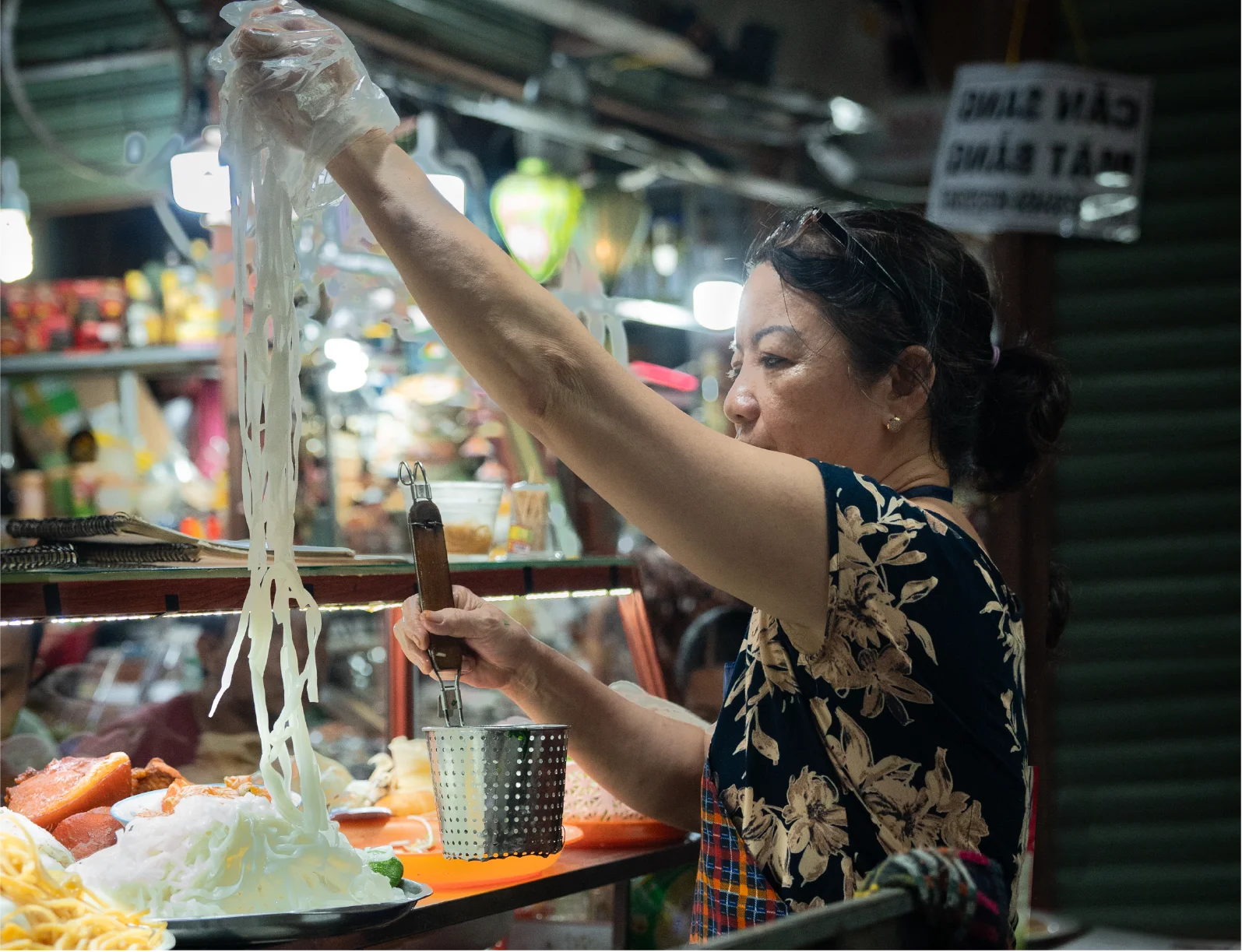 "When you travel to a new place, it's really important to try traditional dishes that have been passed down over the years."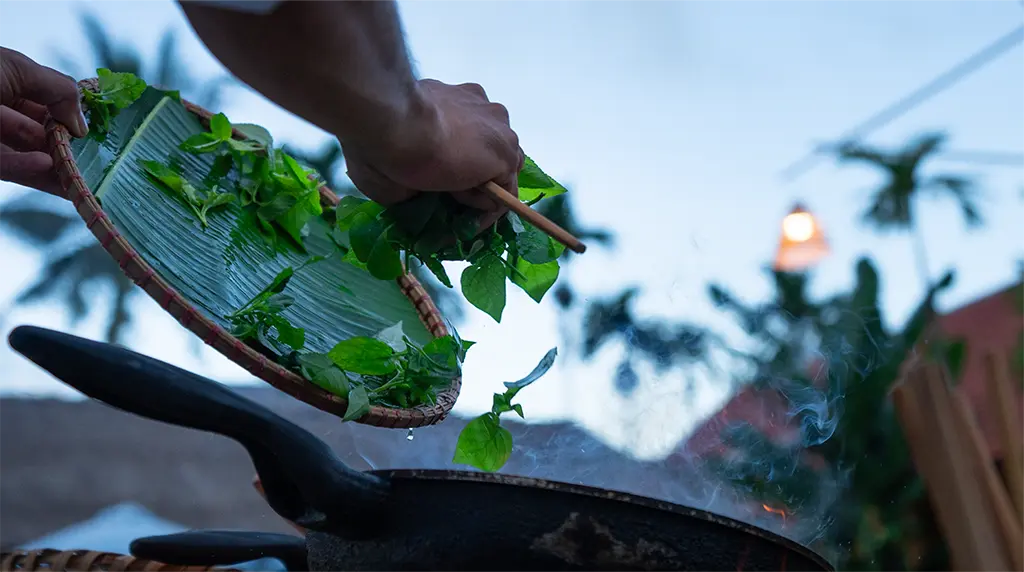 The Field Restaurant & Bar
Overlooking an expansive rice paddy field, this open-air restaurant serves up healthy, tasty dishes using the freshest organic ingredients – think spring rolls with edible flowers, duck soup with vermicelli noodles and steamed chicken with herbal leaves. It also prides itself on its eco credentials, which include turning food waste into dishwashing liquid.
"I love that The Field takes sustainability very seriously. Not only is it set in a beautiful location, its food is incredible and its zero-waste policy is groundbreaking," Eric says.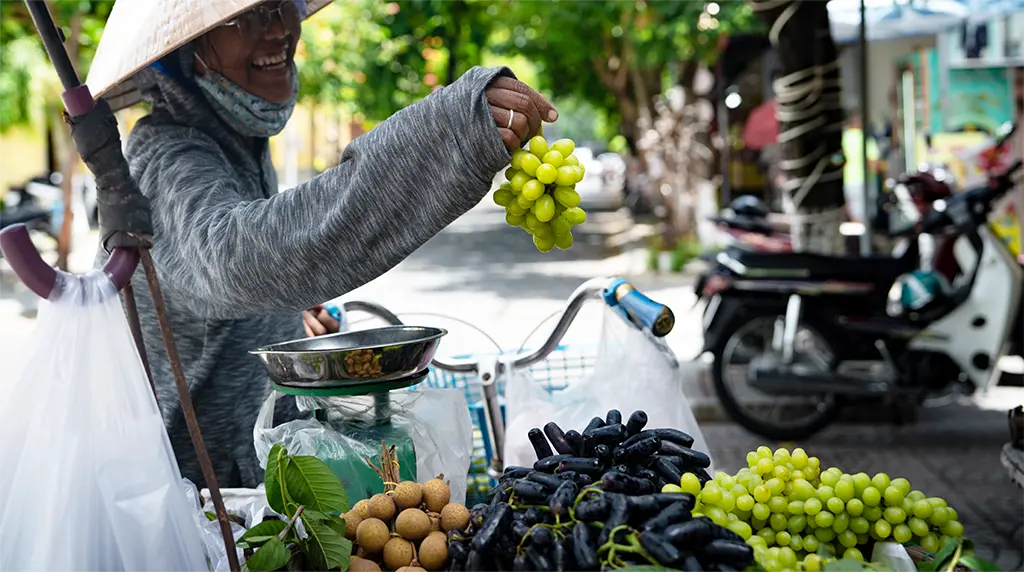 Vy's Market
Can't quite decide what to eat? Head to Vy's Market, a food hall offering a wide array of options under one roof. The brainchild of local celebrity chef Trinh Diem Vy, it serves dishes ranging from Vietnamese classics like bánh mì and rice paper rolls to international fare such as ribeye steak and roast suckling pig.
If you're looking to hone your culinary skills, sign up for one of the market's cooking classes, where you'll get to watch live demonstrations, learn how to whip up traditional dishes such as cao lầu, and more.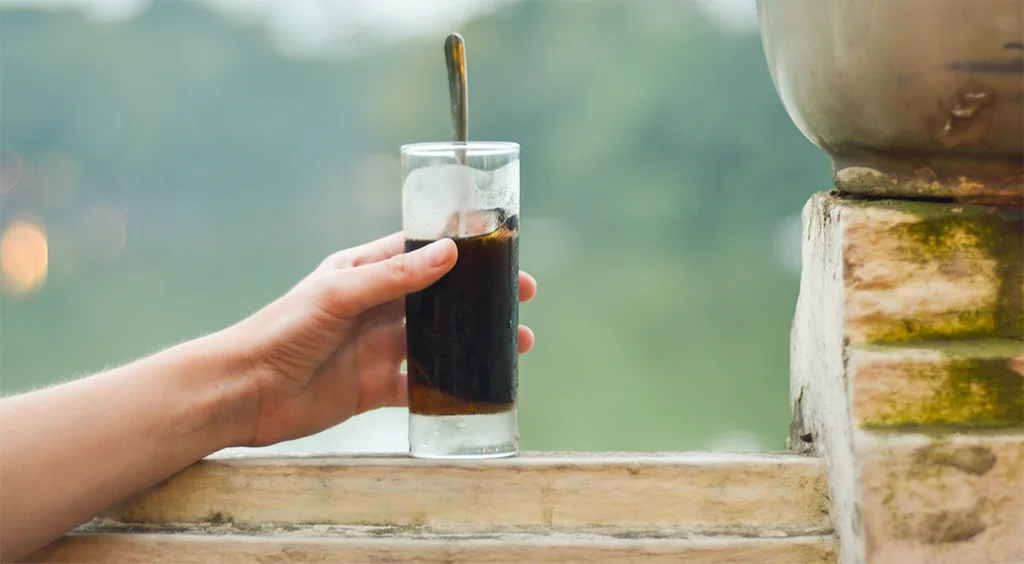 Reaching Out Tea House
Vietnam is known for its unique coffee culture. Introduced by French missionaries in 1857, coffee has since become a local staple, with cafes across the country serving up everything from traditional cà phê sữa đá (iced coffee with sweetened condensed milk) and cà phê trứng (coffee containing whipped egg yolks and condensed milk) to newfangled lattes.
In Hoi An, learn about the story of Vietnamese coffee from bean to cup with an immersive coffee tasting experience. Then, check out Reaching Out Tea House, which – despite the name – brews an excellent cup of Joe. The social enterprise employs staff with hearing- or speech-related disabilities, and customers are encouraged to keep their voices down (orders are placed on a slip of paper). Sip a traditional Vietnamese drip coffee made using either arabica, mocha or robusta beans, nibble on a handmade cookie and embrace the silence.
Travel Eric's way in…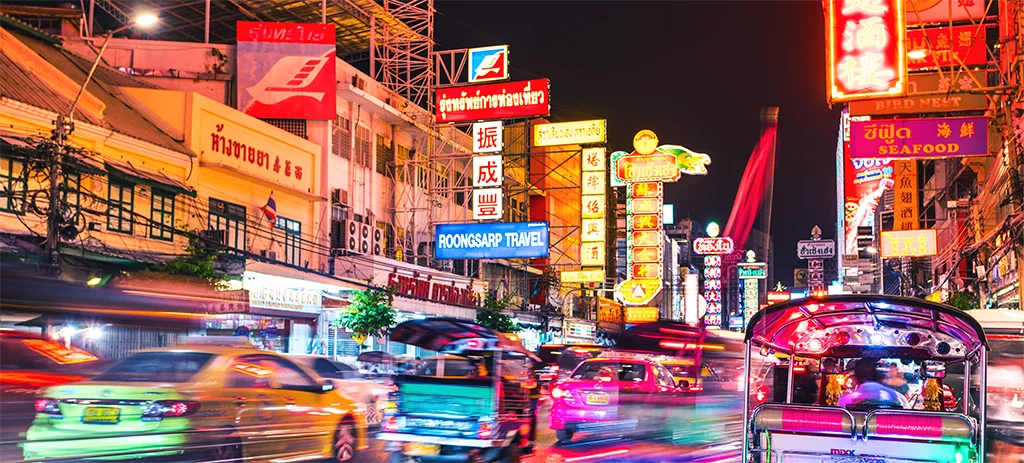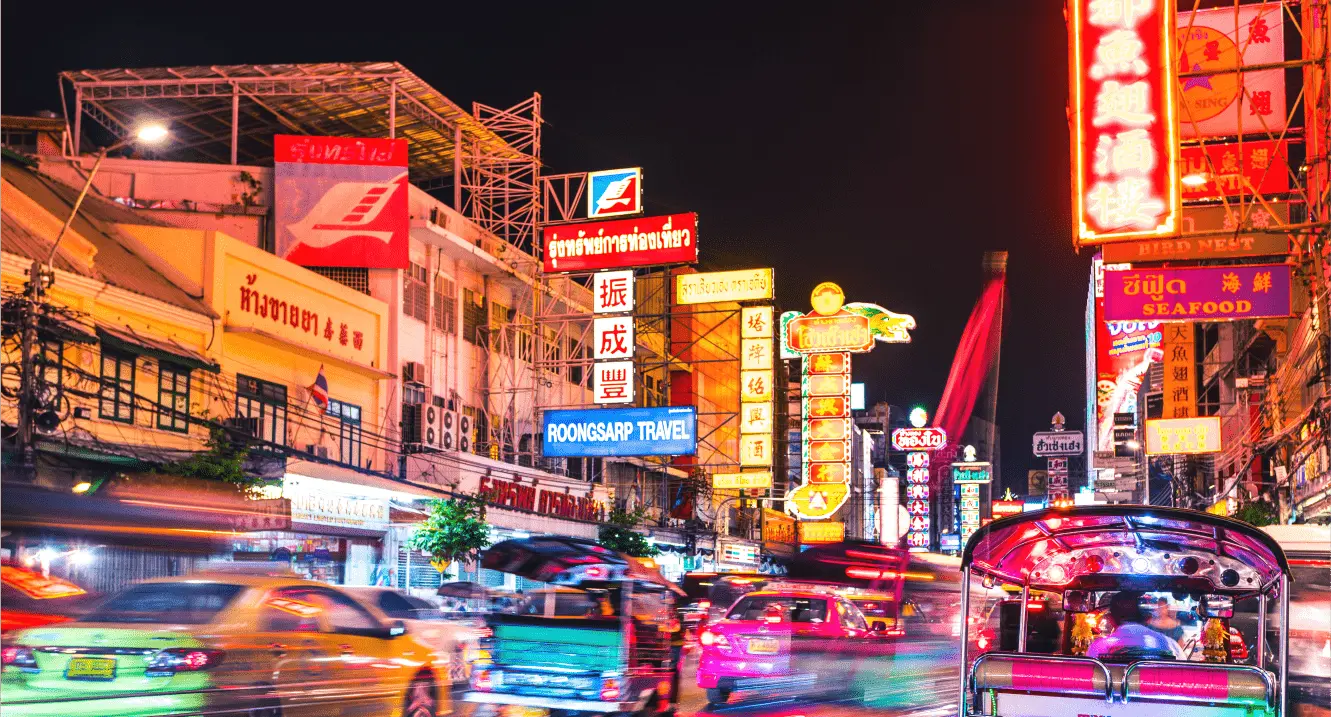 Vibrant Bangkok
Soak up the sights and sounds of the Thai capital with Eric as he samples decades-old soups, ventures up sky-high observation decks and more.